Team
Certified Transmission understands the importance of finding a well-trained & qualified automotive transmission technician in the Gladstone area. This is why our expert transmission technicians are professionally trained and certified. Each automotive specialist on our team strives for excellence in every repair and service performed at our shop.
Mike Prendergast

Anthony Kinder

Sean Mahoney

Daniel Skinner

Loc Lam
Mike Prendergast
Store Manager
Mike manages the transmission shop in Gladstone MO and joined the Certified team in 2006. With over 20 years of experience working with customers and their vehicle service and repair needs, Mike will be quick to tell anyone who will listen that his greatest reward of working for Certified Transmission is the continued opportunity of helping people keep their cars & trucks running safely on the roads of Gladstone and the greater Kansas City area. Mike completed the Accredited Master of Automotive Management Program offered by AMI and is an ASE C1 Service Consultant.
When not helping customers at the transmission shop in Gladstone one might find Mike at home listening to some favorite music or watching a classic movie.
Anthony Kinder
Store Manager
Anthony is the store manager at Certified's transmission shop in Liberty and has been in the automotive industry for over 10 years, having joined Certified Transmission in 2011. Exceptional service is Anthony's top priority. In Anthony's free time he enjoys riding his Harley-Davidson motorcycle and working on his Ford Lightning.
Sean Mahoney
Service Adviser
Sean started working for Certified in 2012 and is the service adviser at the transmission shop in Gladstone. Sean enjoys the rewards of being the service adviser as it brings him great satisfaction in knowing he is helping Certified's customers with their transmission problems and service needs. Sean constantly looking forward to learning something new and when not at the shop enjoys spending time with his family.
Daniel Skinner
Diagnostician
Dan attended Longview Community College for the automotive technology program. He grew up in family-owned machine shop and owned a general auto repair shop for 15 years. Dan has over 25 years experience in the automotive repair field. Hobbies include drag racing, classic car restoration, Restomod fabrication, hunting, and fishing.
Loc Lam
Technician
Loc is an ASE Certified Automotive transmission technician, and has been in the transmission industry for over 15 years. Loc is an excellent technician that takes pride in his work. Loc can also road test and diagnose vehicles when necessary. Loc was recently married and just returned from Vietnam with his new bride. Loc is fluent in English and Vietnamese. He likes to travel and spend time with his family on vacation. He has great family values and like to do everything he can for them.
Certified Transmission
5700 North Oak Trafficway, Gladstone, MO
Driving Directions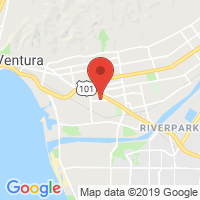 Weekdays:
7:30 AM to 6 PM
Closed Weekends
TESTIMONIALS
I hope I do not have to have another transmission replacement, but if I do I will continue to be a very satisfied and repeat customer
Susan Hampton
Gladstone MO
I will recommend Certified Transmission to anyone who needs a new transmission. The price was good, the service is excellent. Car runs great.
Janet Smith
Kansas City MO
Unexpected breakdowns like mine are extremely stressful and everyone at Certified Transmission was great! They do excellent work and I am very happy with the results at an affordable price!
Cheryl Wilkerson
Kansas City MO
Great transmission service, friendly technicians. Will gladly use Certified Transmission in Gladstone again.
Joe Grysban
Kansas City MO
I highly recommend their work for your transmission problems. Thank you, Greg and technicians at Certified in Gladstone.
Tina Jacobson
Kansas City MO
Joshua is excellent at listening to your concerns, and knows customer service.
Rhonda Sprang
Overland Park KS
They have done a good job and the truck seems to be shifting alright. I would recommend Certified Transmission to anyone who is having transmission problems.
I hope I don't have to replace another transmission in any of our other vehicles, but if I do, I will definitely be coming back to Certified Transmission!
Austin and the great transmission experts here fixed the problem for hundreds of dollars and had the work completed the same day! Highly recommended!
Troy Adrian
Kansas City MO
Certified Transmission in Gladstone is the only place I will take my Jeep for any other transmission related services.
Kay Stefankiewicz
Platte City MO