Share a Review
Certified Transmission
5700 North Oak Trafficway, Gladstone, MO
Driving Directions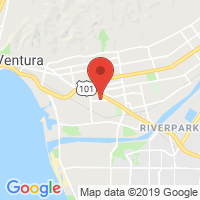 Weekdays:
7:30 AM to 6 PM
Closed Weekends
TESTIMONIALS
They have done a good job and the truck seems to be shifting alright. I would recommend Certified Transmission to anyone who is having transmission problems.
I will recommend Certified Transmission to anyone who needs a new transmission. The price was good, the service is excellent. Car runs great.
Janet Smith
Kansas City MO
Austin and the great transmission experts here fixed the problem for hundreds of dollars and had the work completed the same day! Highly recommended!
Troy Adrian
Kansas City MO
Certified Transmission in Gladstone is the only place I will take my Jeep for any other transmission related services.
Kay Stefankiewicz
Platte City MO
Unexpected breakdowns like mine are extremely stressful and everyone at Certified Transmission was great! They do excellent work and I am very happy with the results at an affordable price!
Cheryl Wilkerson
Kansas City MO
I highly recommend anyone experiencing transmission issues take their car to this transmission shop.
Great transmission service, friendly technicians. Will gladly use Certified Transmission in Gladstone again.
Joe Grysban
Kansas City MO
Joshua is excellent at listening to your concerns, and knows customer service.
Rhonda Sprang
Overland Park KS
I highly recommend their work for your transmission problems. Thank you, Greg and technicians at Certified in Gladstone.
Tina Jacobson
Kansas City MO
I hope I don't have to replace another transmission in any of our other vehicles, but if I do, I will definitely be coming back to Certified Transmission!